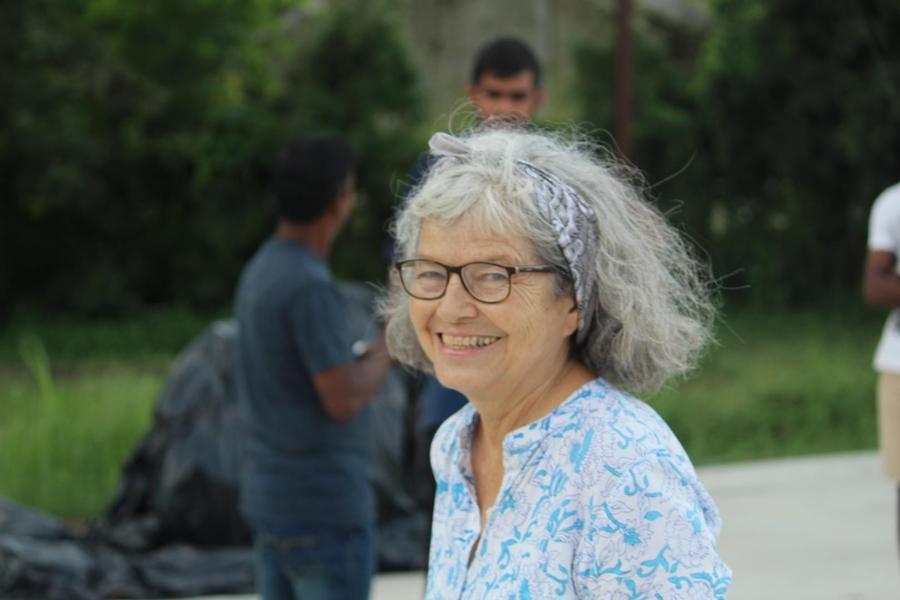 I am from the USA and grew up in Indiana, I have spent the past 45 years living in India. I love writing, music, dance (dance —one of my daughters takes care of for me) and art (my sisters do an excellent job of that for me). But I love writing, being creative keeps me busy.
Life has been my best teacher. I travelled to India during the hippy era in 1974 and met my husband Ken, who was also a long-haired hippy traveller with a passion for children. In India we had a surprise. After meeting Jesus we understood our purpose in life. We faced unbelievable difficult trials, and even death, but we know those are what made us who we are today. Many times, we've looked back and called it our Moses trip through the desert to reach the promised land. Those hardships, even grief, are what gave us strength to live, to grow and to give.
We started our work as volunteers in a children's home, but unforeseen circumstances necessitated that our work change, however, the kids came with us. With them, we founded Shishya Public School in 1986. About 15 village children enrolled and slowly it grew. As acting principal, I carried my baby to school with me and the students took turns holding her. My other two children were 4 and 5… soon all the kids in the school called me Mom instead of Ma'am. Presently, I help oversee Shishya Public School, which now has about 850 students. I'm no longer involved in its day to day life. Shishya is the Sanskrit word for the one-to-one relationship between a student and his guru.
We are part of the Shishya Society and reside on its beautiful campus. The community consists of a farm of crops and fruit trees, flowering trees, trees that bring in all sorts of beautiful birds, a machinery workshop, a hostel for boys who need help to get on their feet. My husband was the visionary behind it all, who turned the rocky land to an oasis. Now he is the keeper of trees and landscape artist among his many other duties. Our campus is made for children and youth to grow and to learn, and they, we, and those who visit, have found much peace and joy.