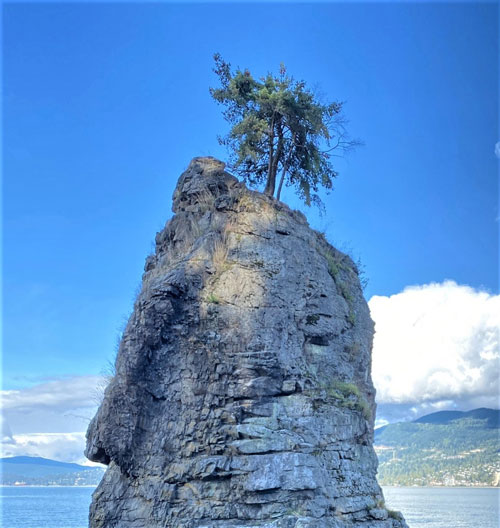 The Joy of Kamla: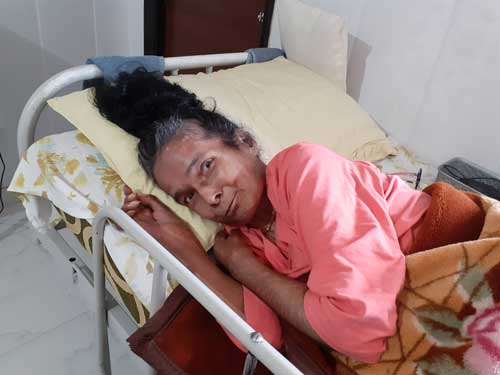 I met Kamla soon after I arrived in India. Kamla worked in her family as child-labour and never had a chance to go to school. I invited her to learn how to read Hindi with me, which she did. I became a Hindi teacher and we became close friends. When Kamla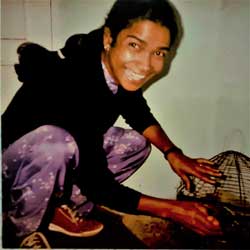 met Jesus and she was overjoyed. Even though she continued as child-labour, she was completely, delightfully full of joy. A few years after marriage she was diagnosed with a rare disease. The illness caused her organs and skin to shrink; her body would slowly get squeezed. Her body parts that can't shrink, like bones, now appear over-sized and exaggerated; they are very weak; it's a cruel disease. Her paper-thin rib bones are compressed and breaking.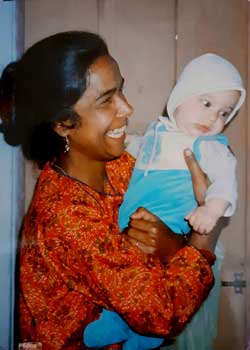 It's a terminal condition, but she has God on her side. Every time I meet Kamla she is happy and declares she's doing fine. If I ask her how she REALLY is doing, she gives me a medical update and then adds, so besides that, I'm doing great. Then she giggles. She always giggles. When I think of Kamla, I giggle. Pray for Kamla.
---
Kim sees beauty: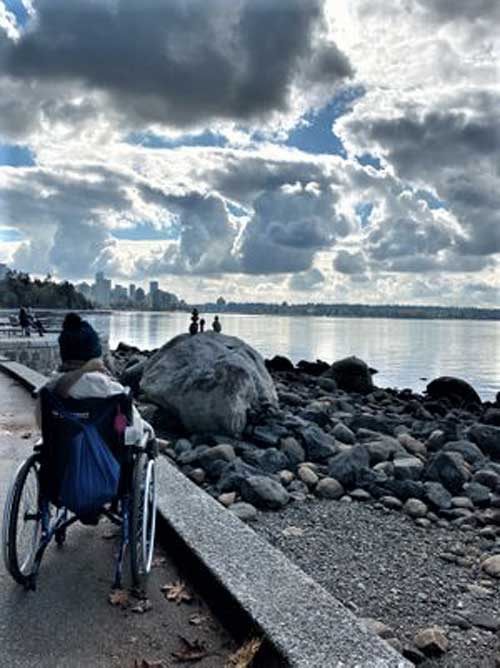 I receive web-updates from Kim. Her email site is titled Kim's New Heart. That's it; Kim has a new heart. She is the only heart transplant person I know. Kim was taken ill and diagnosed with a very rare disease; given only a couple days to live, the only solution was to find a new heart. A heart was found. Now Kim lives through hourly, daily, weekly, monthly check-ups and tests. She remains a positive person… even when it's painful. She gets through it. It's no secret how she survives a continuous, on-going
recovery. She writes poetry. She sees beauty everywhere, and in beauty she sees life and healing. She writes poetry and thrives. Pray for Kim.
The following poem is from Kim Balke's new book, Driftwood Dreams, available on Amazon.
Kim explains: Floating in my mind were the words of Lewis Carroll's Queen of Hearts in Alice Through the Looking Glass, who comments on the practice of believing 6 impossible things before breakfast, along with the story of Jesus and the woman who washed his feet with her tears.
Beliefs and Breakfast ~ by Kim Balke~
Let us consider a few impossible things before breakfast:
this one from my morning daydream –
a sunflower that grows toward the sunlight no matter where planted,
even from the ocean floor where I spy an old sunken ship and petals turned to gills.
Next, two oldies… the lion and lamb graze and gambol together,
children saunter along with poisonous snakes – you better b-a-a-elieve it!
A fly-on-the-wall woman washes the Guest's feet with her hair,
with all she could gather of love, stored away in alabaster.
Stony heart pours out tears, memories, vulnerability,
regret and Grace makes perfume of it all.
I have my one-year-old heart reviewed through bloodwork,
angiogram, biopsy, cardiac echo, x-ray,
through the challenges of CMV colitis, anaemia, blood transfusions,
hospitalizations, pain and tiredness, 137 and I hear the Healer say,
despite my mirror full of fears, something like, "Zero rejection."
Do you see this woman?!
Pintu worships: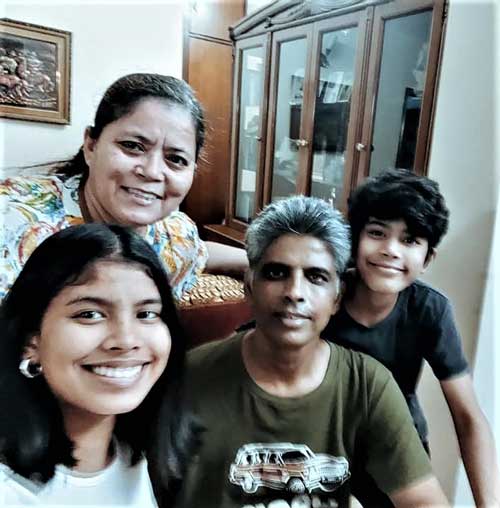 Pintu is a musician, a singer, and a worshipper. I have worshipped with Pintu and followed his lead. Pintu, the one who leads and directs, found himself on the edge of life, with his wife and tearful children trying to comprehend the difficult meaning of this sudden, sad change. Trying to find "meaning" to grief is mostly impossible. They moved to another city for the sake of a good hospital where Pintu lives in and out of the hospital, going from one emergency to another. Medically, he cannot survive. But he does. He survives through prayer and worship. His family and friends hope that his health will last so that he can survive an operation to extend his life a few more years. But more fervently than that, they pray God will do a complete make-over on him and heal him. How does Pintu manage to have hope in such a state? Pray for Pintu.
Sumana's love: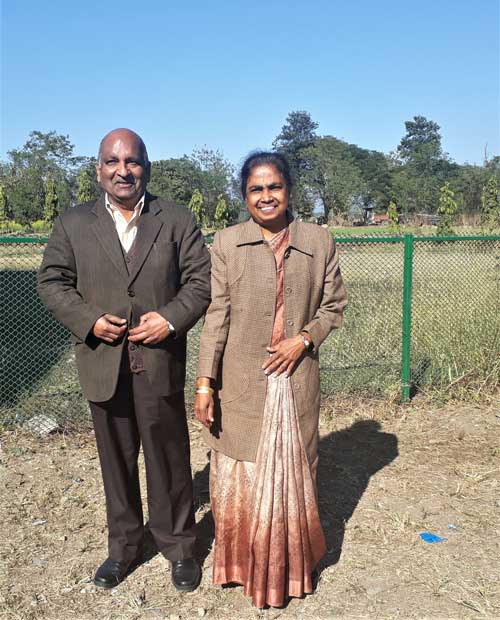 Sumana, and her husband P.M. Samuel (pictured above), have been actively directing Sharp Memorial School for the Blind for many years. Both have done award winning work nationally and internationally. Sumana was bitten by a snake and suffered severe kidney damage; now she survives on dialysis. During the height of the COVID 19 pandemic both P.M. and Sumana contracted the virus. Her husband, P.M., became very sick and quite suddenly took a turn for the worst. He left this world, but it's very hard to imagine anyone happier to be in heaven.
At the time of P.M.'s hospitalization, Sumana was also down with covid, but kept her twice-weekly dialysis, managed the Sharp Memorial Blind School while training a new person to take up the leadership. Her energy has its limits, but her spirit to get the job done has no limits. Many have had lives given back to them because of Sumana and P.M.… including me (that's another story). How does she do it? She can't do it. She has to rely on help. She does it for God, he gives her the strength. Pray for Sumana.
Asha's Passion: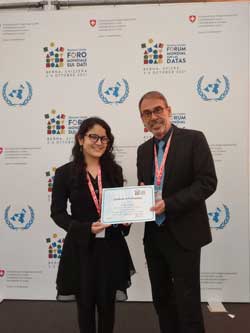 This past week, Asha, a deafblind student who has been with Sumana and P.M. since she was four years old, came in the top three international winners of a one-minute virtual video contest on the theme; "Leave No One Behind," Sumana filmed for Asha and made the arrangements for her to attend the award ceremony of the UN World Data Forum contest. She flew to Switzerland to be interviewed, communicating via sign language. In her interview,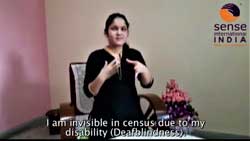 Asha makes a compelling case for the inclusion of people deafblind in Census. She made India proud.
People challenged with disabilities or illness are not handicapped; they are differently abled people and very privileged. They know they need God. They learn that he is faithful and his love endures through all. They sidle-up to him continuously; they are as sheep and follow the shepherd. It's simple. There's Asha. We are left speechless.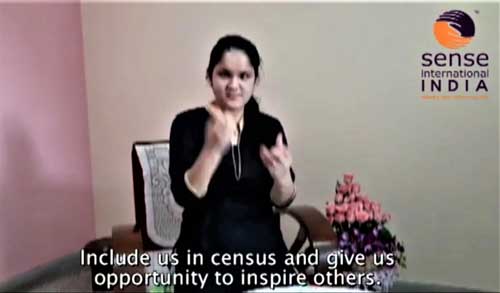 Friends, I am Asha 16 years old. I am deafblind studying in class 10. I am invisible in census due to my disability (Deafblindness). We do not get identified in census and no one knows how many of us (deafblind) are existing in the world. Include us in census and give us opportunity to inspire others. Now a day's pandemic is an extra barrier for us. Data is an important tool to plan our future. We are a tiny spark can set our nation on fire. Count on us and connect to us for a better nation/world.
Pray for Asha.


— Photos by Tom Balke